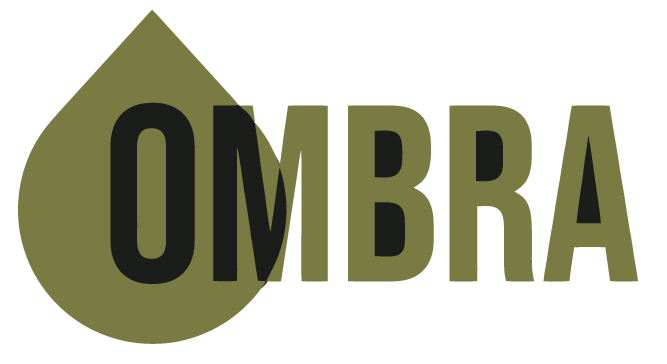 the shade that our olive trees give to animals during the summer
becomes the name of our small Tuscan organic oil production
Have you ever tasted the true essence of the Maremma?
We have enclosed it in our "Ombra" organic extra virgin olive oil, now you just have to try it!
From our family to your table
We are a family of breeders and we know the sacrifices necessary to get the best from our land, so we decided to produce an oil that would also tell you about the excellence of the territory that we love with all of ourselves and that every day gives us products of Prime quality.
Grown with the same passion with which we raise our animals, the olive trees of our estate give us delicate and full of flavor fruits that we wanted to enhance by keeping the production of our oil strictly at KM 0, creating a controlled supply chain capable of preserving all the organoleptic qualities that characterize the olive at the time of harvest.
We dedicate to you, a lover of quality, this product, fruit of the love and passion of an Italian family for their land.
This is why we cultivate and produce our Ombra extra virgin olive oil only with natural and organic methods: we let our animals fertilize and regulate the life cycle of our olive trees, so as to give the force of nature all the freedom to express itself through the notes. unique taste of our oil, which you can enjoy every day, recipe after recipe!
The secret?
We harvest the olives slightly in advance of their ripening time, before cold pressing them in the mill next to our farm.
In this way we preserve the freshness of the fruit, keeping all the properties deriving from the organic cultivation of the tree unaltered, but not only that, this measure makes our oil particularly rich in polyphenols, essential for your health!
In fact, when integrated with a varied and balanced diet, polyphenols perform very important functions for our body, defending us from bacteria and inflammation thanks to the antibacterial and anti-inflammatory power that characterizes them.
So why should you always choose an organic extra virgin olive oil for your kitchen?
In addition to the presence of polyphenols that make our oil a good natural ally for the well-being of your body, extra virgin olive oil is the best choice you could make for your kitchen for several reasons:
🔸 You will offer your family and your diners a healthy and safe food, first of all protecting their well-being.
🔸 You will have the certainty of an exclusive oil produced only in a sustainable way, contributing to the protection of our territory.
🔸 You will be able to enhance each of your recipes with an oil with a unique bouquet, just as unique are the properties of the land from which it comes.
Trust the strength of tradition and love for our territory through a certified, but above all exclusive product!
Our oil follows the seasonality of the earth, which is why the quantities available are not predictable until the moment of harvesting and pressing.
Ombra organic extra virgin olive oil is available in sizes of:
0.25 cl – for a true gourmet taste
By booking your bottle now in the format you prefer from those available, you can be sure of always having the essence of Tuscan excellence available directly to your home, without ever giving up taste and your health again!